Chestnut Dental believes that everyone should have a healthy smile. Necessary dental restorations like dental implants don't have to be a challenging experience. Our dental implant specialists have provided successful treatment for hundreds of patients who leave our offices with radiant smiles. Our trusted team is dedicated to your comfort and care from your very first visit. Call our office and see that at Chestnut Dental, your smile is in good hands.
What are Dental Implants?
Dental implants replace missing or badly diseased teeth; they typically function and look just like natural teeth.  Dental implants are made of two parts: the cylindrical metal post that replaces the tooth root out-of-sight below the gum surface, and the crown attached to the top of the metal post that is used to bite, chew, and talk.  The procedure to place dental implants first requires surgery to place the post, then the crown is placed after a months-long healing period.  Implants are not removed overnight and do not need any adhesion to hold them in place, as you might expect with dentures.  On occasion, dental implants can assist with securing dentures and bridgework when natural options do not provide enough support.
Dental implants are made of titanium and other materials that are compatible with the body. Following the surgical placement of the implant post, the bone in your jaw must heal tightly around the implant to provide solid support.  This healing depends on the condition and thickness of the bone in your jaw and your overall health.   Ask your dentist and the highly skilled team at Chestnut Dental if you are a good candidate for dental implants.  
The Dental Implant Process
Step 1
The diagnostic process and eligibility are the first steps in any process. Your doctor may take x-rays of the area in question and look for signs that a dental implant is needed and recommended. This is a great time to ask questions about the procedure and talk about the healing process.
Step 2
Your dentist will refer you to an oral surgeon or periodontist to surgically place the dental implant in the jaw. As part of this procedure, an implant cap is screwed on over the implant to prevent gum tissue and other debris from contaminating the implant. The gum tissue is then closed over the implant cap to allow proper healing. This allows the implant to fuse directly with the jaw bone in a  process called osseointegration. This healing and fusing process can usually take between 3 and 6 months.
In most cases, your dentist will recommend that you stick to a soft foods diet while your jaw and gums heal. This is to promote healing and to avoid any temperature sensitivity that you may experience. Any inflammation is usually gone within a few days and can be taken care of with over-the-counter medication.
Step 3
During the third visit, the implant is uncovered, and a post is attached to the implant. This will serve as the foundation for the crown or bridge that will be placed over the implant.
Step 4
The fourth and final step of the implant is making a crown, bridge, or denture to replace one or several missing teeth. Once the desired replacement is ready, it is attached to the implant and connected permanently, and is ready to be used just like any other tooth.
Why Do I Need an Implant?
Dental implants are surgically placed to serve as the roots of missing teeth. The titanium in the implant fuses with your jawbone decreasing the chances that the implants will slip or cause bone damage the way fixed dental bridges or dentures might. A benefit of using titanium is that it will not decay over time as natural teeth would.
Dental implants may be right for you if you:
Have one or more missing teeth
Have healthy gums and oral tissues
Have adequate bone to secure the implants or are eligible to have a bone graft
Do not have any underlying conditions that would affect bone healing
Are unable to wear dentures
Do not smoke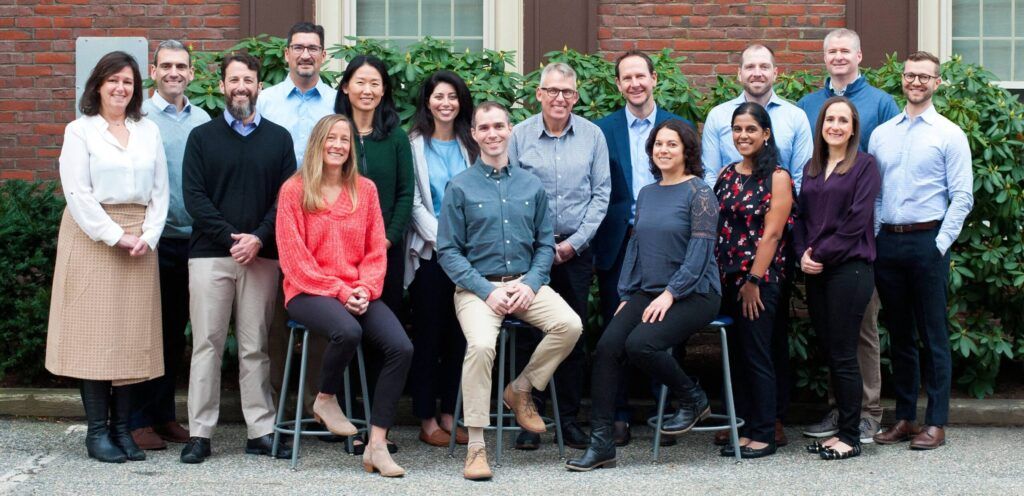 Your dentist and the Chestnut Dental team will go over all options for tooth replacements. If you are a good candidate for tooth implants, our staff will provide the utmost care to ensure that you have a great experience while we restore your teeth for a lifelong beautiful and healthy smile.
How Long Do Implants Last?
After successful implant placement and sufficient healing time, the surrounding gums and oral tissue will be healthy and the new tooth will be comfortable. At this point, it is your turn to provide your teeth with the best possible at-home oral care. A regular oral hygiene routine that includes brushing twice a day, flossing once per day, and visiting Chestnut Dental for regular cleanings and dental care will help maintain the health of your implant. Occasionally the crown atop the implant or the implant post itself may need to be repaired, but this occurs seldomly.  With good oral hygiene and regular care, many of our patients will have their implants last a lifetime.
Why Choose Chestnut Dental for Dental Implants?
Chestnut Dental has provided dental care to Massachusetts communities for over 50 years. The experience of our dentists and our team ensures that you are receiving the highest quality treatment and the best comfort in the industry. Our offices provide modern solutions for every dental concern and with three locations including Needham, Franklin, and Bedford, you can find accessible dental care in a convenient location. If you are searching for a trusted team to handle dental restorations, there's no better place than Chestnut Dental.