At Chestnut Dental, we are pleased to offer periodontal services with our periodontist, Dr. Ramdev.

Meet our amazing periodontist, Dr. Ramdev

Chestnut Dental is pleased to offer periodontal services with our periodontist, Dr. Ramdev. At Chestnut Dental, we strive to provide a wide spectrum of dental services in order to provide convenience to our patients and their families. If you are experiencing gum discomfort, or if your general dentist recommends a gum check-up, you'll be glad to know that Dr. Ramdev is near and ready to help you heal and protect your gums and teeth.
Did you know that American periodontists study for an additional two to four years after graduating from dental school? Furthermore, a periodontist must not only complete a dental residency but also a periodontal residency before becoming eligible for national or state licensure and Board certification. All periodontists must pass the National Board of Dental Examinations, as well as a written and oral exam administered by the American Board of Periodontology. 
You can trust your gums will be in good hands with a periodontist.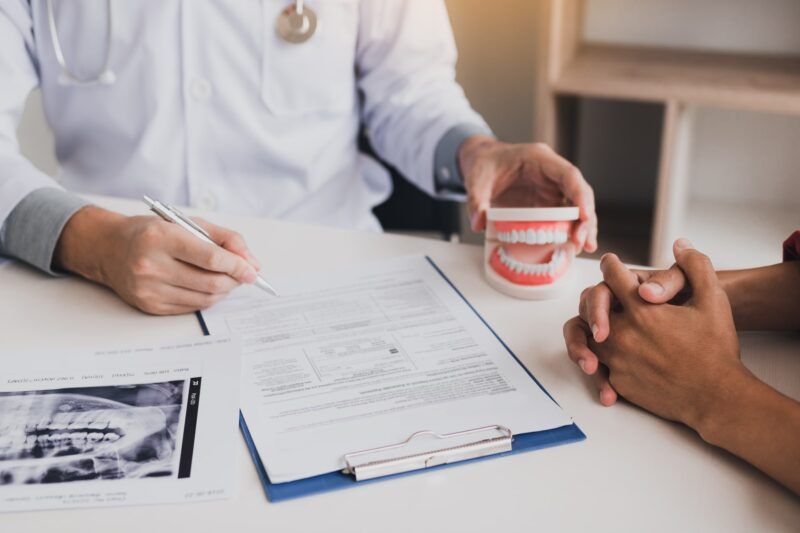 What Are Common Reasons To See a Periodontist?
Swollen or puffy gums.

 This may be a sign of inflammation, resulting from plaque and tartar-forming bacteria. May be indicative of an early stage of gingivitis.

Bleeding gums.

 Gums that bleed when you eat, floss, or brush your teeth may also be inflamed as well. Another potential early sign of gingivitis.

Difficulty chewing.

 If you experience difficulty chewing, this may be the result of teeth loosening from gum inflammation.

Receding gum line.

 While this may be indicative of gum disease, it may also be the result of user error in the form of brushing too hard.
What Is Gingivitis?
Gingivitis is a mild form of gum disease that may lead to periodontitis, but not always. Symptoms of gingivitis include redness, swelling, and inflammation at the part of the gum that meets your teeth. The most common cause of gingivitis is poor or irregular oral hygiene. Other signs that a patient may have gingivitis include dark red (instead of healthy light pink) gums and gums that bleed during flossing or brushing.
What Is Periodontitis?
Periodontitis, also known colloquially as gum disease, is a common but preventable infection that harms the gum's soft tissue, and can eventually harm the bones that support your teeth if left untreated.
The small spaces between a patient's teeth and gums can become infected as periodontitis remains untreated, as the gum and bone begin to retreat from teeth. This creates tiny pockets that make gums even more susceptible to infection. The longer the disease progresses, the more there is an increased risk of tooth loss.
Questions About Periodontics
Do I need to visit a periodontist?
You may need to visit a periodontist if you have gum disease or other periodontal complications that are untreatable by your general dentist. Visit your dentist immediately if you are experiencing red or swollen gums, or if you have pockets that have formed between your gums and teeth. This could be a sign of periodontal disease or periodontitis, for which your dentist may refer you to a periodontist for treatment.
What should I expect during a periodontal visit?
Your first periodontal visit will require a complete dental and medical background review, as well as information about your current symptoms and medications. You'll undergo an examination, during which time your periodontist will inspect your gums and teeth for signs of disease. Your periodontist will then discuss your diagnosis and your options for treatment if necessary.
Will I need to follow undergo treatment after my initial visit?
There are many reasons for undergoing periodontal treatment – most commonly for the treatment of gum disease. Both surgical and non-surgical treatments are available, but only your periodontist can tell you which type is right for you.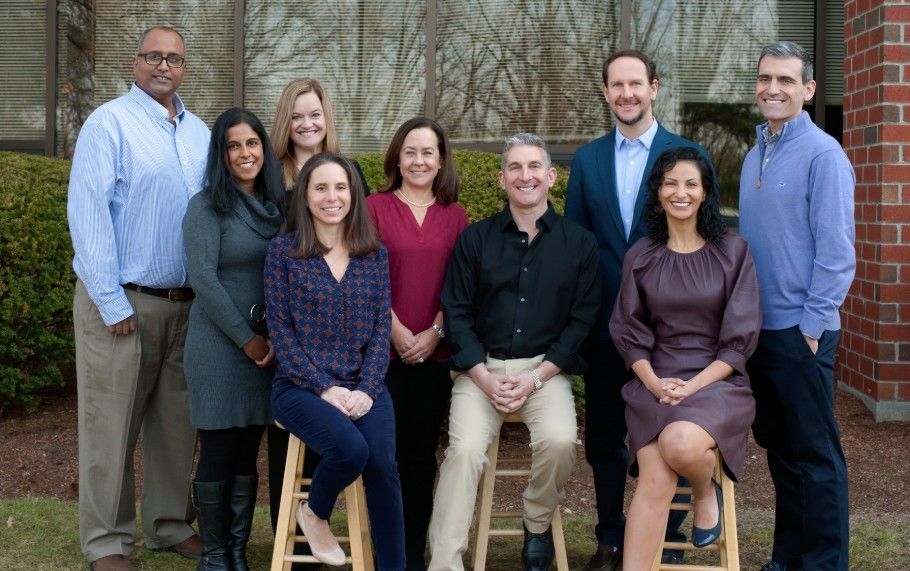 Why Choose Chestnut Dental for Periodontics?
Gum disease is one of the leading causes of tooth loss. If you have periodontic concerns, schedule your appointment with our in-house expert Dr. Ramdev. With the help of the Chestnut Dental team, we can help you treat or repair any dental problems with comfort and care as our primary objective. Schedule your appointment today at our Franklin location.